In the current era where competition is fierce, one has to get completely prepared to get the first dream job. After applying for more than hundred of companies, interviewed a few and none ware perfect suitable. So, what to do? Always remember there is not the only one option there are various options to apply.
Important Tips To Get Your Dream Job.
Work On Yourself:
Firstly think what you expect yourself to be. Assess yourself . It is possible only by one own self. Be confident about your learning. Interesting work is must.
Research about the available career options
in your field.
Do Not Feel Discourage By A Lack Of Experience.
There are various ways where fresher can get a first dream job. Prepare resume with your present skills apply for the company and explain in detail about your learning and projects that you have completed successfully.
Less Earnings:
At the starting, earnings are less. There is saying "Follow excellence and success will chase".
Earnings are byproduct of excellence.
Make suitable efforts and try to achieve excellence in your skills.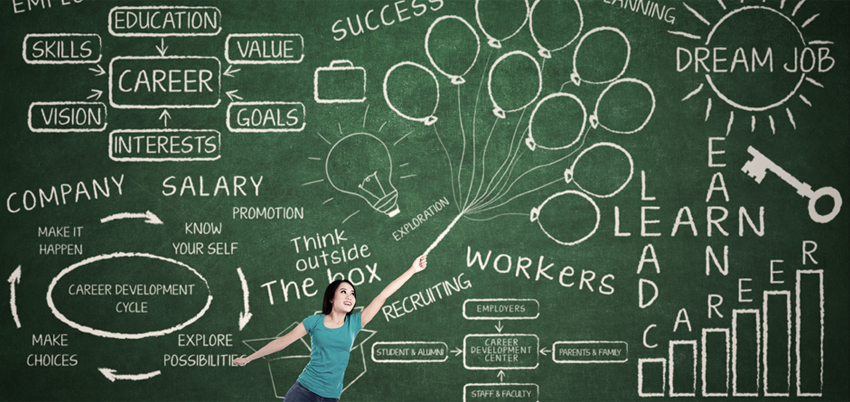 Start Early.
We are having short life. Discover yourself early. Start at the younger age that is in twenties. So you can try for different options. At this age one is not having many responsibilities of family. There is saying
"Never too late to pursue your passion".
Be settle in the right age.
Set realistic goals:
Be realistic about your career. Know your capabilities very well before anyone else let you down. Enlarge your world and learn about reality of market and try to judge yourself accordingly.
Different Ways Of Getting The First Dream Job.
With so many different options and avenues these days, to get the first dream job is quite easy. Having option is always good thing. But the question arises here am I selecting the right option for me?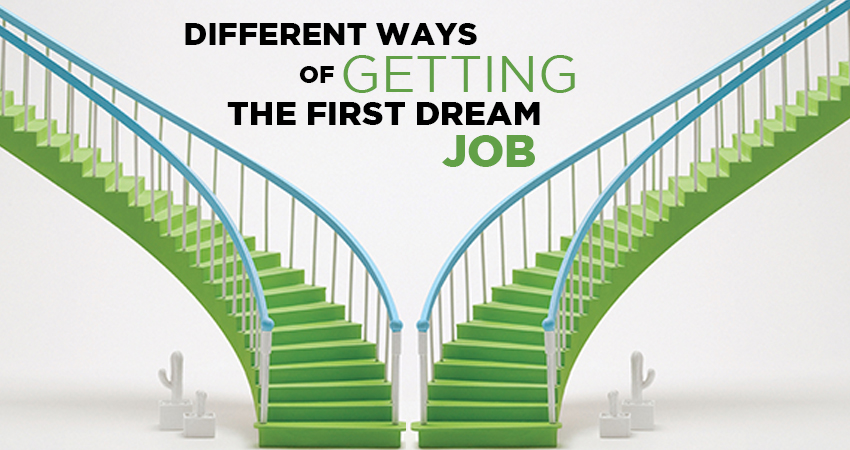 These are the options available for you.
(1) Campus Recruitment:
Campus recruitment is the best way to get selected from the best company of your preference. Follow these steps to get selected for the first job.
Less Earnings:
At the starting, earnings are less. There is saying "Follow excellence and success will chase".
Earnings are byproduct of excellence.
Make suitable efforts and try to achieve excellence in your skills.
(a) Create right resume:
Search different best available resumes and prepare your accordingly. There are readymade templates available you can select the best one for you. Use simple language and appropriate fonts like Times new roman, veranda or Ariel. Avoid jargons and light colour background is preferable. Keep it short to one page. Explain your skills and strengths in detail.
(b) Enhance communication skills:
Develop good writing and speaking skills in English. Enhance your vocabulary by reading English newspapers, magazines, web articles, blogs etc. Express yourself as confident enough to get selected.
(c) Practice for Tests:
Do not fear with any kind of test whether it is aptitude test, quantitative test or any other. There is saying
"Practice makes a man perfect".
There are variety of sample online aptitude test apply for them try to complete in time with good score. Then you will definitely crack the test of the company. Some companies are not conducting these tests.
(d) Knowledge on the subject:
Do not fear with any kind of test whether it is aptitude test, quantitative test or any other. There is saying
"Practice makes a man perfect".
You must have in-depth knowledge about your skills. That you have to develop by studying and practicing. You should try to develop justification power. Interviewer may get confused you but you must have clear idea and reason behind the particular answer.
2) Make strong LinkedIn profile.
Every fresher must have to make strong and effective LinkedIn profile. Encourage readers to get in touch by explaining your skills in depth. Include your clear contact information. Email address must be appropriate. Convey your passion about your skills. Show how much dedicate you are for doing particular work. Be honest, clear and specific in denoting numbers. For each project describe your accomplishments and responsibilities. Upload a good profile picture of high resolution and choose the photo which look like you. Make sure 60% portion of the frame is of face. Choose the right expression. Wear that you wear on work. Right background is must.
3) Company Website.
Search about the company having requirement of your skills. Apply directly on the company website. There is link of career opportunities on the company website. Upload your curriculum vitae (CV) on the link. Or you can contact the HR person directly who has mention his contact details on the website.
4) Social Media And Professional Network.
Various companies are posting their requirements with specifications on the social media sites. Search for them and apply over it.Enhance your professional contacts. If any member in your family is working for the said job that you are searching then meet him and get suggestions how to go ahead in this field. Try to contact people where you want to work and know about their company and policies.
5) Internet Job Portals.
There are various job portals .Upload your CV on this site and make a good profile on it. You will get the right job soon. Following is the list of online job portals
where you can apply.
If you have upload your CV on this portals keep checking these website and upload your current contact information so people can reach you.
6) Trade Journals And Print Newspaper.
Many companies and industries are giving an advertisement in the local newspaper to get good candidate. Read carefully and apply for the post which is suitable for you. And if shortlisted then prepare for the interview.
7) Recruitment Agencies / Training Agencies.
various recruitment agencies and training agencies are running for right placement of the candidate. Register yourself with them they will get you for the right job for you. Training agencies are provide training to enhance your skills then help you to appoint in the best company. These agencies are charging fees from you but that is obvious .Some has schemes of paying after you start earning. These agencies are working across India you can select the one where you can approach. These agencies are targeting specific industry so select accordingly. So, these are the major sources from where one can get the first dream job.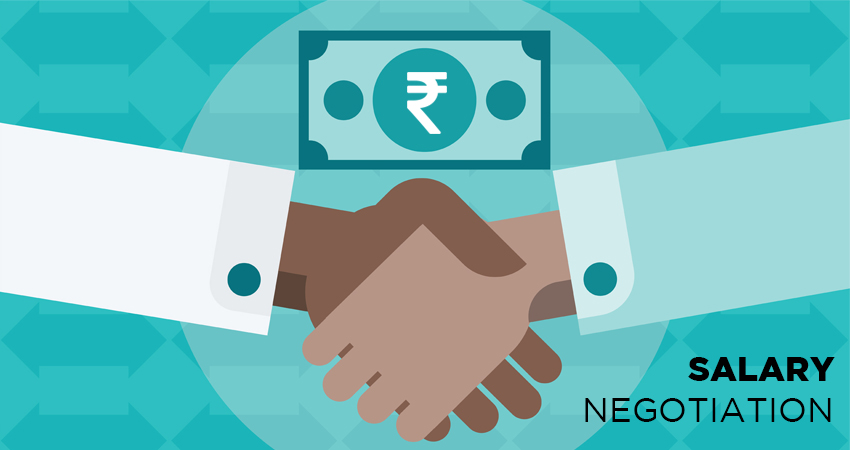 Salary Negotiation:
Now the main issue is of salary. Always there is low salary packages for a fresher. Many companies are selecting fresher just because they have to pay low rates to fresher candidates while experienced candidate demand higher salary. However expecting high salary being fresher not realistic. Do expect but according to market rate.
So, Here are some tips for fresher candidates to ensure fair salary.
1) Do Your Homework
Compensation packages are a function of the status of the company in the industry, the geographic location, the type of industry and the prevailing economic cycle. Knowledge of all these factors will help you negotiate for a market linked salary and will give you the confidence to make some demand for yourself.
2) Good Networking
Maintain contacts with your friends, family members, school alumni, college alumni, seniors, and seniors of immediate previous batch. They will give you correct picture of the market, best paid jobs, and the present salary structure. You could have benchmark to ask for a good salary.
3) Right Negotiation
It is good that you asked for a right salary. But do not demand high. Better ask the interviewer to give range of salary. Negotiation is good. Sometimes interviewer is checking the confidence power, convincing power and negotiation power of the candidate which reflect with ability of a candidate. Be confident on your knowledge, preparations, study, practice to demand the right pay for it.
4) Know Yourself
Be honest with your commitments. After analyzing market decide where you stand. If you have capabilities to earn market rate or not decide about it. It should be clear that salary also depends on education institute and your personality. Set realistic salary for yourself. Because for a fresher company has to spend time in providing training which is the additional cost for them. If you ask for a good salary justify it with reasons and abilities, if you have such qualities employer will definitely get ready to pay.
5) Know The Jargons Relating To Salary
There are some jargons for salary like Employee Stock Options (ESOPs), perquisites, fix pay and variable pay, performance driven salary, incentives, remunerations etc. Learn about all the jargons relating to salary.
6) Learn Salary Structure Of The Company
Some reputed companies have fix limits for salary. There is no place for bargaining. For an instance, Fresher package, 2 year experience candidate package, 5 year experience candidate package etc. So, at this time one cannot negotiate for salary. He has to follow the structure. If you have additional talent like extra courses, certifications, awards etc then you can ask for little high pay by explaining in detail how you are more useful than other candidates.
7) Keep Looking For Job
If particular company does not giving fair salary then try for other. Various opportunities are available. Keep looking for the best company which will give you a fair pay. If you like to work in particular company and if they are giving less pay then go to other company which will provide market fair pay got selected and then show offer letter to that company where you want to work. Sometimes they get ready to increase salary to do not loose you.
So, these are the tips to consider for salary hike.
Indian Job Market Study 2016-17.
Before penetrating into the job market first study the job market in whichever geographic area you want to be hired. With government focus on digitization, upliftment of women and youth, quality of education, rural India job creation in the economy has boosted. Focus on digital payment industry also expected to encourage job creation. Hiring activity has increased 22% from a previous year.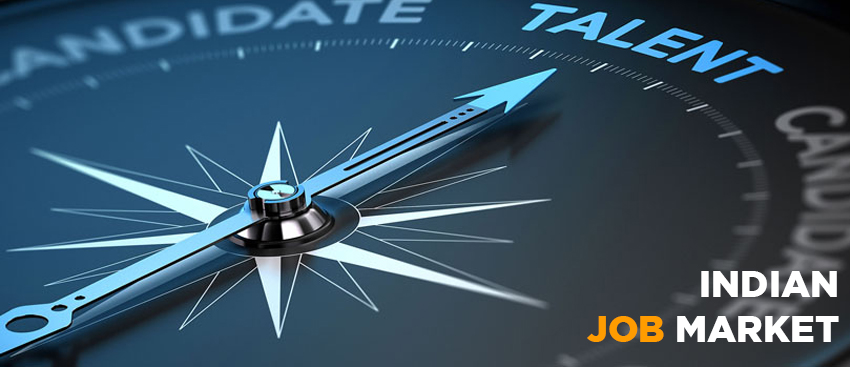 The company says more than 48000 clients are using the website.Telecommunication led hiring activity with 44% year -over- year increase.Activities of a outsourcing rose 42% While software increase to 19%, health care saw a 37% increase in the new job while auto ancillary industry record 14% gain.However construction activity fell 15%, hiring in real estate fell 9% due to high debts on builders, Oil and gas dipped 3%, while banking, financial services, insurance, pharmaceutical sectors were stagnant. Earning money and getting reputed job is not a easy task. It is not everyone's cup of tea but efforts should be in right direction to get the right selection. Be passionate about your dreams and set clear realistic goals which lead you to a successful job.
Save
Save